Carole Flanders ARMS SLm HS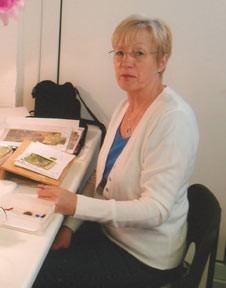 I have been painting for as long as I can remember. I joined The Hartley Art Group about 15 years ago where we have several exhibitions a year. I have worked in different media's over the years but now mainly paint in Acrylics.
Most of my painting experience has been at Adult education. Then about five years ago I discovered painting in Miniature, and have not looked back. I attend classes with Alison Griffin. In 2009 I submitted work and was accepted into the Limners Society, also submitting work to the RMS where my paintings were excepted to be exhibited in their Annual Exhibition.

My paintings are mainly gardens and landscapes & some still life with flowers. I also undertake commission work.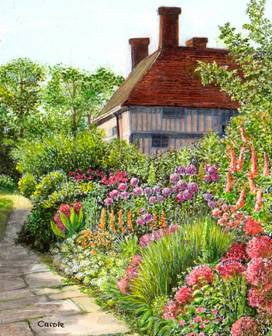 Memberships and Exhibitions:

In 2007 I became a member of the Hilliard Society and exhibit in their Annual Exhibition.

In 2009 the RMS accepted me as an Associate member.

At the Limners Society Annual Exhibition I was presented with the Founders Award and in 2011 I received the runners up award for Sheila Traill-Stevenson Award for flowers & gardens.

I have also exhibited work in Tasmania & Russia with the Limners society.

I have exhibited with the Florum Exhibition.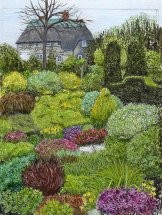 Dorset Cottage
9cm x 7cm
Acrylic on board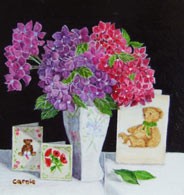 Happy Birthday
6.5cm x 7cm
Acrylic on board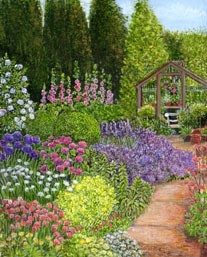 Dads Place
9cm x 6.5cm Acrylic on board
Garden Pond
7.5cm x 9cm
Acrylic on board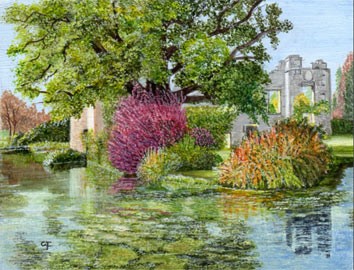 Scotney across the lake
7cm x 9cm
Acrylic on board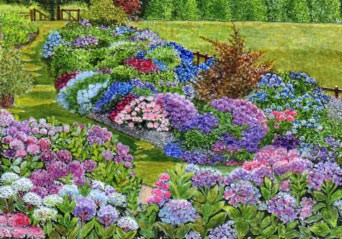 Purple Garden
6.5cm x 9cm
Acrylic on board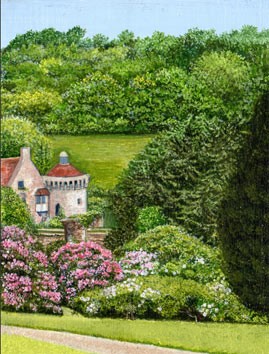 Scotney Castle Garden
6.5cm x 9cm
Acrylic on board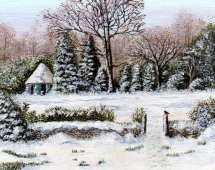 Snowy Garden
6.5cm x 9cm
Acrylic on board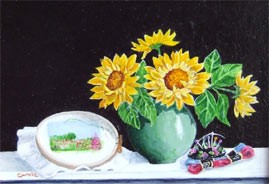 Sunflowers & Embroidery
6.5cm x 9cm
Acrylic on board
Copyright in all images and text is the property of the artist and they may not be reproduced in any form without written permission.

BACK TO MEMBERS GALLERY